That's right guys we will be putting out an online Float Tube Fishing Forum Magazine.  It will be out in June if all goes right, here is the cover of the first installment.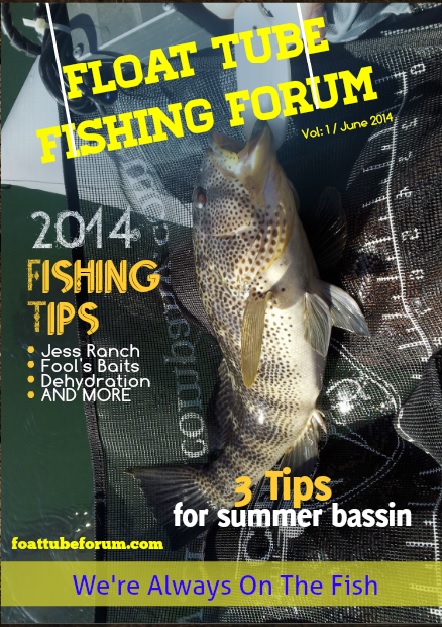 I have a contest I would like to post up, and here it is.  Send in your fishing pictures to jeffcpr@hotmail.com and maybe you can have the next cover photo of the Float Tube Fishing Forum Magazine.  The winner will be announced the day that the first issue is released online.
Also I am still looking for anyone that would like to write simple articles to be in the Mag.  You don't need to be a writer just have to have a desire to tell a small story, or something you want to share.  You can send all questions and suggestions to me at
jeffcpr@hotmail.com
.
Tight Lines Everyone.